"We had a pipe burst in our house due to the cold weather and started flooding our house. Flood and Fire Response techs arrived in less than 60 min and immediately started taking care of it. They coordinated the loss with my insurance company for billing and payments. It was a big relief to have Flood and Fire Response take care of a very frustrating situation in a very professional manner." — Rutherford, MD
View more testimonials
Flood & Fire Response is Your Glen Burnie Water Damage Restoration Company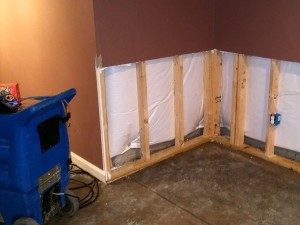 Flood and Fire Response is your water damage restoration company in Glen Burnie MD. We are available 24 hours a day, 7 days a week. From water cleanup and removal, sewage cleanup, and complete restoration services, our certified and trained team can get your home, property or business back to is pre-loss condition. Our trained, experienced crew can get to work on your home right away and get the water restoration process started. Don't hesitate to call when you need our reliable services at Flood and Fire Response Team.
With a reputation that puts the client first, Flood and Fire Response works to provide the very best in water cleanup and repair services. Customer service is our top priority. We strive to take customer service to the next level, helping our clients relax during the stress of dealing with flood damage to their home or business.  We will get you through it!
Call Us 24/7 At (240) 712-4100
Glen Burnie Water Cleanup & Repair Services
Flood damage is caused by a large event and getting on top of it is a priority. Whether the source is from a broken or leaky pipe, a toilet or sink overflow, a slab leak, refrigerator, dishwasher or washing machine, or flooded basement, attic or crawlspace due to storms, or sewage damage, we will find the source, stop the flooding, and provide full extraction, structural drying and water damage repair.  It is our job to ensure that this is done right to make sure further damage is prevented.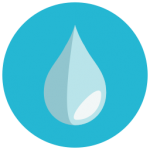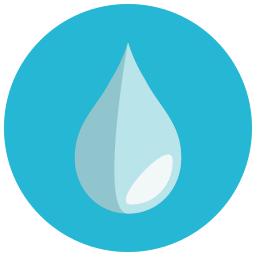 Water permeates and can destroy a lot. But that is only the beginning. If the damage is not treated right away you start getting mold and that makes the environment toxic. Get on top of the problem right away and avoid potential health problems by getting that water extracted now or you can have a bigger or more expensive problem on your hands.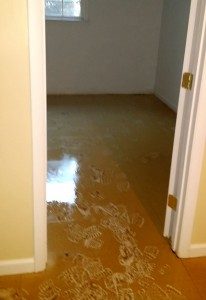 Once we get your call, we will arrive at your property within an hour and our team will start with a quick thorough inspection right away. We will start with water extraction, removing dangerous items submerged in water as well as furniture and rugs. We will place drying equipment as needed and continue with the restoration process. All of our technicians are trained, certified and licensed and have years of experience with flood damage cleanup and restoration, and use only the latest equipment. We use the best monitoring and detection instruments as well as blowers, air movers, dehumidifiers, and air cleansing solutions so we can bring your property back to its original condition.
Flood and Fire Response is available 24 hours a day and able to handle any type of water damage services that you require including water cleanup and sewage damage cleanup.  Don't hesitate to call when you need our reliable services at Flood and Fire Response Team.
Available 24 Hours A Day! Call Now For Immediate Assistance
Sewage Damage Cleanup and Removal
We also provide safe sewage cleanup and sewage removal. Raw sewage is difficult to mitigate and is extremely dangerous. Coming in contact with fecal matter or raw sewage can cause disease, can destroy your valuables and cause severe damage to your property.  Because of this, only trained professionals with the right equipment should handle sewage and water removal. Give us a call immediately at the first sign of sewage damage. 
---
Reasons to choose Flood and Fire Response for Glen Burnie water damage restoration:
24/7 Emergency response. Always available!
We bill you insurance company directly
Trained & Certified Water Technicians (IICRC Certified)
State-of-the-art Drying & Dehumidification
High-speed Air Movers/Dryers
Disinfectant and Deodorizing Agents
Offering a complete repair and rebuild of all damaged areas
Your Trusted Glen Burnie Water Damage Company
We are a water damage company that works for residential and commercial water damage victims. We have experience when dealing with water damage cleanup and can give you the personal attention you deserve throughout the entire process. Our goal is to cleanup, remove, and repair all water damage from the inflicted areas so you can get on with your life and not have to stress. If you are experiencing an emergency water damage issue, don't hesitate, contact us 24/7 at (240) 712-4100.
We provide water damage services to Glen Burnie MD including 21060, 21122.
We service the areas around these MD landmarks
---
Click below to see a larger gallery of images.